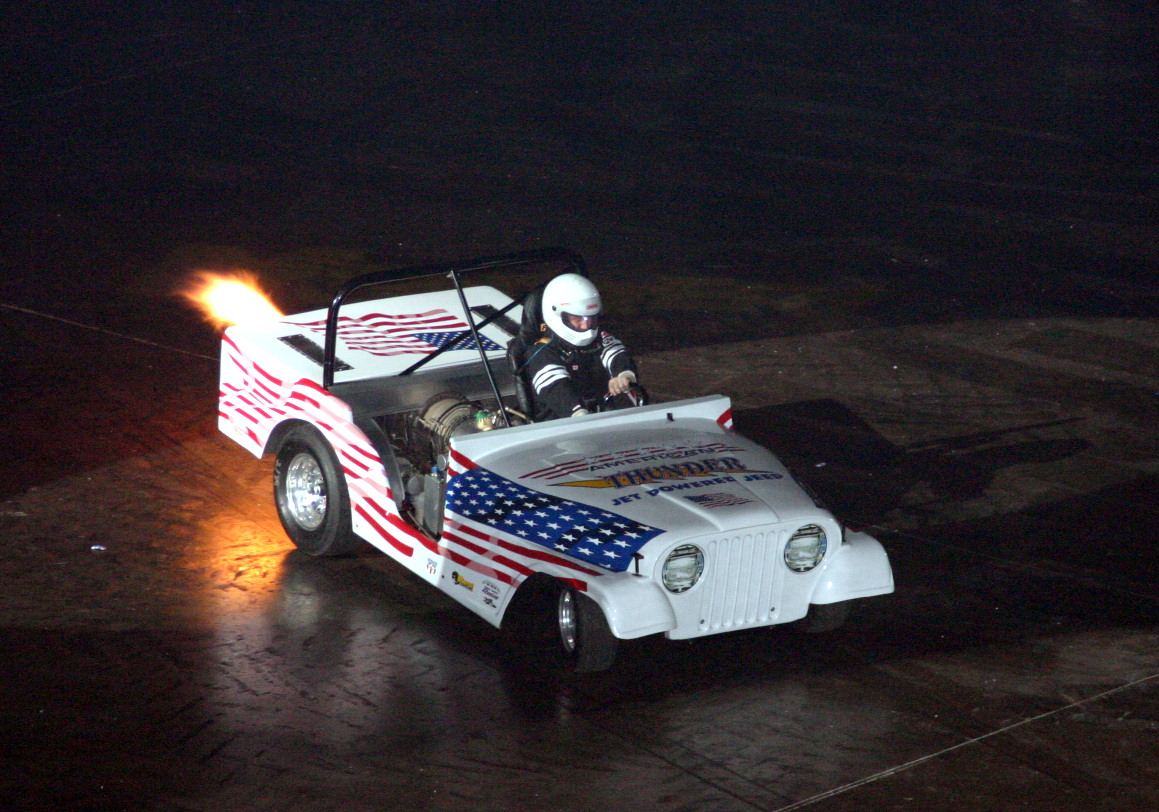 The Jet Jeep idea came in response to the Gulf War I in 1990-1991. Using a surplus U.S. Army Jeep and another of the favorite GE T-58 turbine engines, Tim built a tubular chassis to accommodate the body and engine. Using a modified Jeep mud bogger body, Tim built it to be an exhibition vehicle for indoor arenas.

Tim recalls, "My promoter, Aaron Polburn, came to me and said he wanted another jet act for the indoor monster truck circuit. I thought a little bit about what could be different... However, by this time, around 1990, I had sold all of the 4 wheelers, so I got a fiberglass Jeep mud bogger body modified it (of course) and built the chassis for it, and named it 'American Thunder.' I thought that was appropriate, because this was because this was around the time of the first Gulf War.

"Mike West drove it for me most of the time, and I only drove it occasionally. It was a vehicle which was the most fun to drive of all of them, because it was easy to get in and out of, it was simple to drive and was self-starting - eliminating the battery cart.

"It was just as quick and fast as the four wheelers. It ran for a couple of years and I repainted it a drab, olive green. I sold it though, because I finally got tired of traveling the indoor show circuit driving all across the country. After I sold it, the Jeep ran for another 15 years or so."