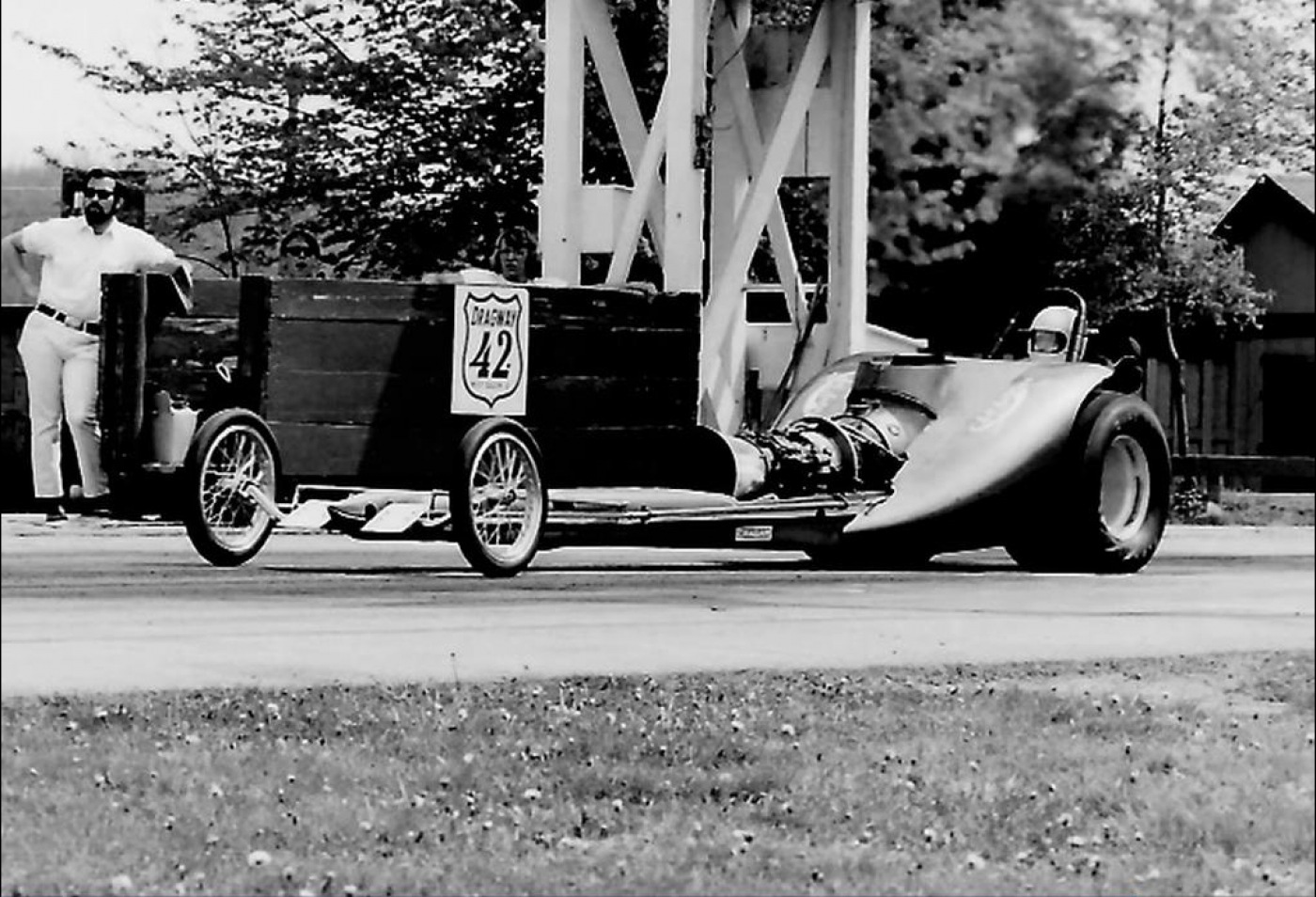 In 1972, Tim Arfons made his debut in the world of motorsports. It was a debut which molded his entire career - in and around the racing world.
According to Tim, it actually began in 1971, when Tim helped his father, Art Arfons, the three-time land speed record holder, build a turbine-powered front engine dragster for competition in the then wide-open world of Top Fuel dragsters.
Named "Green Monster 19," it was the first car Tim had worked on directly. "I had worked on other projects, off and on, but had never really been directly involved with putting a car together from beginning to end." he said. "I was 16 years old by that point, and I guess Dad wanted to see how much I had learned by being around the shop and observing when I was younger."
The dragster was a proven chassis, built in the shops of the well-known California dragster chassis designer/builder, Woody Gilmore. It had been raced the year before by northeast Ohio racer Jim Walther (who would be the 1972 National Hot Rod Association Top Fuel World Champion), and Walther it retired in favor of a rear engined chassis for the 1971 season. Art bought the chassis from Walther, and adapted it to turbine power.
The car received what would become, in a sense, a trademark for Tim - a General Electric T-58 turbine engine. The car qualified for AHRA Grand National events at Dragway 42 in 1975 and was a first alternative at an IHRA race. After several close calls during the four years he raced it, Art encouraged him to go to the safer world of pulling. The engine was then transferred to the "USS Enterprise" pulling tractor.
Gallery
Articles